CONGRATULATIONS!

To The Winners At Festival 2015

Festival Participants

The Receptionist – Limelight Productions – Rochester, NY

Crocodile Fear – Everyone's Theatre Company, Inc. – Rochester, NY

Naming the Baby – Hand to Mouth Players – Cortland Manor, NY

Nailing It – Confetti Stage – Albany, NY

It's About Forgiveness – M&M Productions Acting Company – Amawalk, NY

She's Fabulous – Little Theatre of Watertown – Watertown, NY

Check us out on facebook

Best Short Play

M&M Productions

"It's About Forgiveness"

Best Long Play

Limelight Productions

"The Receptionist"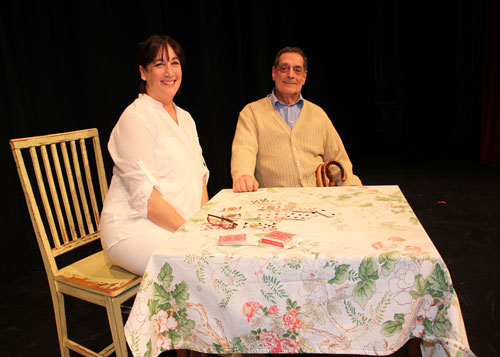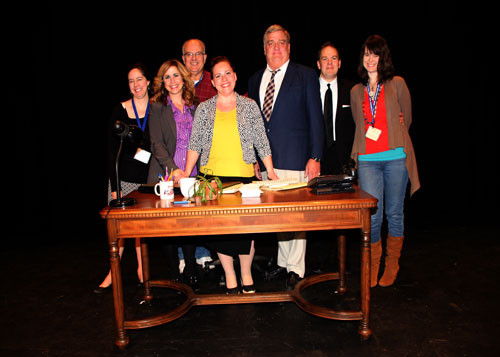 The Theatre Association of New York State welcomes its new Administrative Secretary, John Parker of Rome, NY. John has been starring in this role snce February 1, 2016. John has an extended background in theater, having held supporting roles with Rome Community Theater for the past 28 years.  He was active in the success of two Eastern States Theater Association festivals held in Rome.  Welcome aboard, John.

The TANYS address is changed to:

PO Box 4143, Rome, NY 13442

Dear Theatre Colleagues,

          It is with great pleasure that I am writing you to announce TANYS' support and participation in the
Eastern States Theatre Association 2016 Festival
.  This celebration of original works has been expanded to allow for more entries with no cap on the number of productions sent by each state.  You will find attached a flyer that will provide the dates and location of this exceptional event.
  It is with honor and pride that we announce that the festival will be named after our long time colleague and supporter Sherman Ward.  Sherman passed on October 1, 2014.  He was a strong advocate for community theatre's and their work with a key focus on original works.  His efforts reached the state, regional and national levels.  He is very much missed but his advocacy and work continue on.

  If your organization has produced any original works in the past 18 months and you are interested in participating, please respond to this e-mail correspondence  by January 15, 2016.  We will be happy to work with you to ensure that you are able to move forward and participate in this celebration of original works.

  My thanks for your attention to this.  TANYS looks forward to a long partnership with our member organizations and continued efforts to provide each of you with new and wonderful opportunities!

Paul Nelson

Vice President of Adjudication Services

Theatre Association of New York State